TC Helicon GoXLR MINI All In One Audio Interface
Overview
The TC Helicon GoXLR MINI All In One Audio Interface is a great quality product at a superb price. Check it out at Music Park's Perth shop
Just SOLD. More stock due late February 2021.
Orders may be placed
TC Helicon GoXLR MINI All In One Audio Interface at Music Park in Perth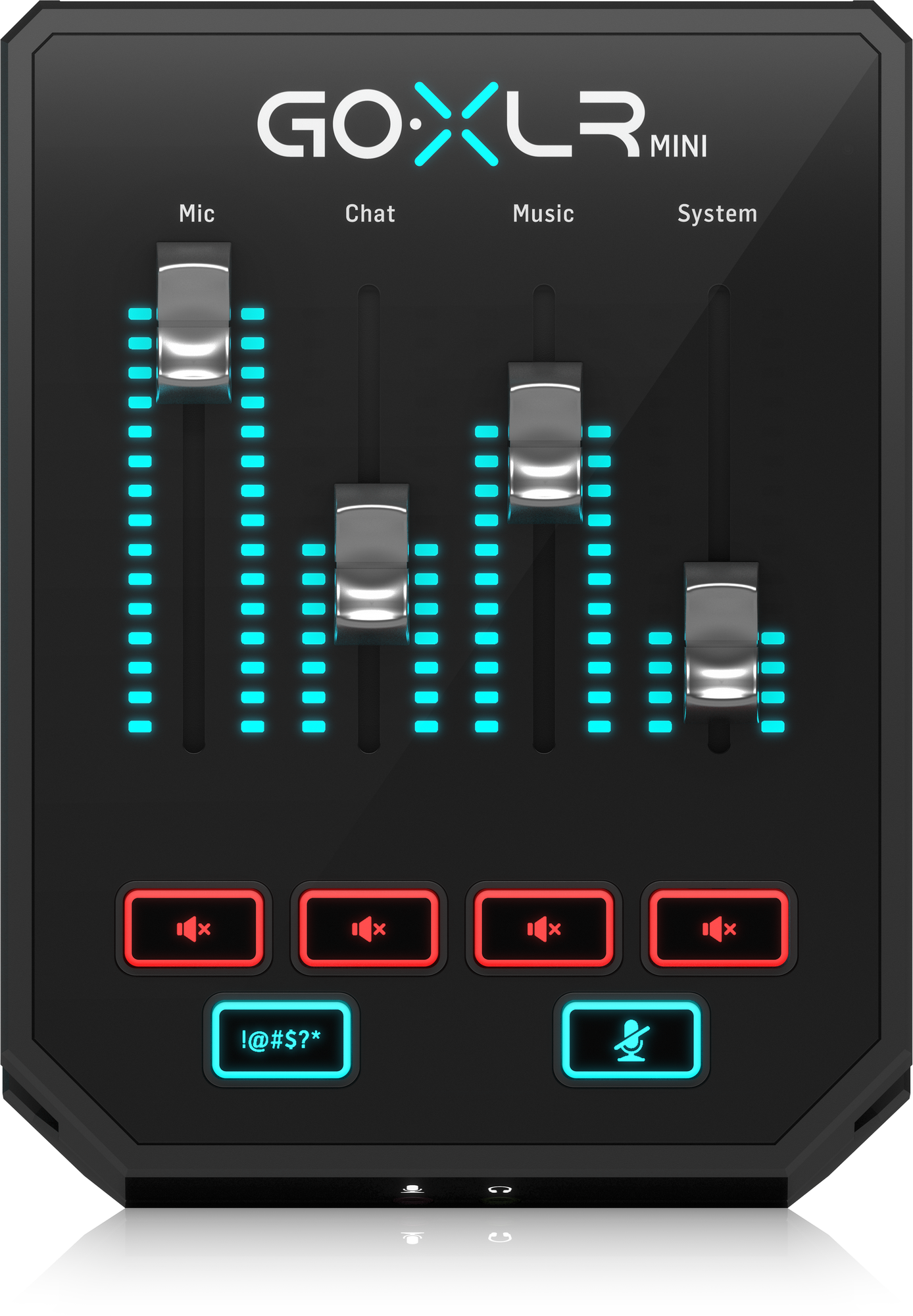 GO XLR MINI
Online Broadcast Mixer with USB/Audio Interface and Midas Preamp
Product Features
"Go Live" desktop rig for online broadcasters gives you instant control over your audio

Flexible and intuitive USB-based mixing for all of your audio sources

Award-winning, ultra low-noise Midas mic preamp for professional broadcast quality

Studio quality EQ, compression and gating help your voice sound its best

"Cough" button lets you instantly mute yourself to prevent unwanted noise

"Bleep" helps you keep your broadcast PG or just have fun with the audience

Simple, easy-to-use controls get you up and running quickly

PC app lets you control and recall all of your favorite settings

3-Year Warranty Program*

Designed and engineered in Canada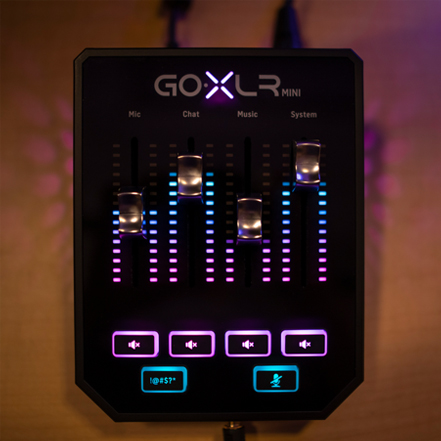 GO XLR MINI
GoXLR Mini is an intuitive all-in-one audio interface for live streamers and content creators. Designed specifically for an online creator's workflow, GoXLR Mini establishes multiple USB audio devices in Windows so you can control your app volumes individually. Our award-winning MIDAS preamps are quiet and versatile—perfect for any voice and microphone. Whether you're an established creator with a multi-PC setup, or just getting started, GoXLR Mini has all the inputs and outputs to grow with you.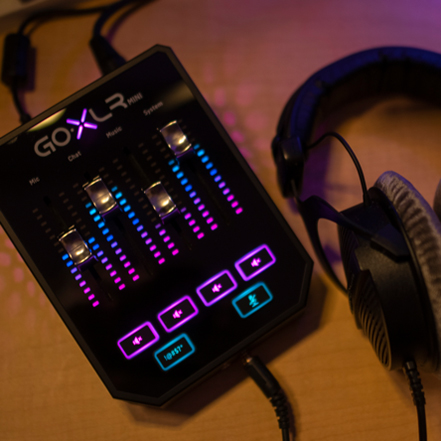 3 Step Setup
With GoXLR Mini, simply download the app, plug in, assign your programs, and you're ready to go! It has never been easier to control your audio so you and your content sound their best.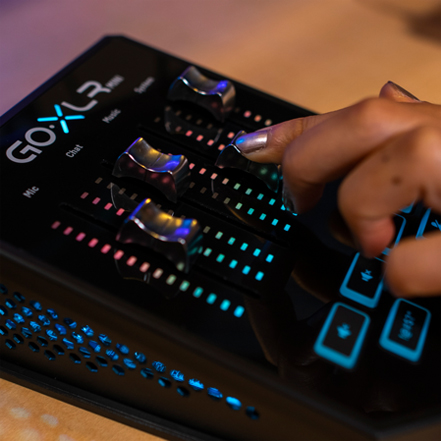 12 Sound Cards = 1 GoXLR Mini
GoXLR Mini creates multiple USB audio devices on your computer so you can assign your most-used apps to their own faders. No more tabbing out! Turn up your game volume without increasing the volume of other programs. It's a game changer!
Music Park in Perth Western Australia carry a good range of TC Helicon and TC Electronic products