Yamaha YUS1PM Polished Mahogany Professional Upright Piano
Overview
The Yamaha YUS1 Built with patience, care and renowned Yamaha craftsmanship
Designed for the experienced pianist and professional musician.
Price includes Standard (no flights of steps) Metro Delivery, Pre Delivery Tuning and 2 (not one like most shops) in home tunings plus a matching padded stool.
Park Pianos has long been Yamaha's premier Perth dealer.
We have the Polished Ebony (Gloss Black) version of this piano on Display.
Other finishes may now be ordered and are a special order from Japan.
We have a Mahogany one on order already, so if you want one, there would be a shorter wait time because this order is already in place.
Yamaha YUS1PE Polished Mahogany Professional Upright Piano at Park Pianos in Perth
The Yamaha YUS1 is a sensational quality piano. Superb tone and huge dynamic range make this a piano suitable for a player at any level. Good players love the expression they can achieve from these amazing instruments.
This price includes a matching padded lift up lid stool, Standard Metro Area Delivery, Tuning before delivery and TWO tunings in your home. Plus we have freighted it here, from Yamaha in Melbourne. Well over $1,000 worth of extras!!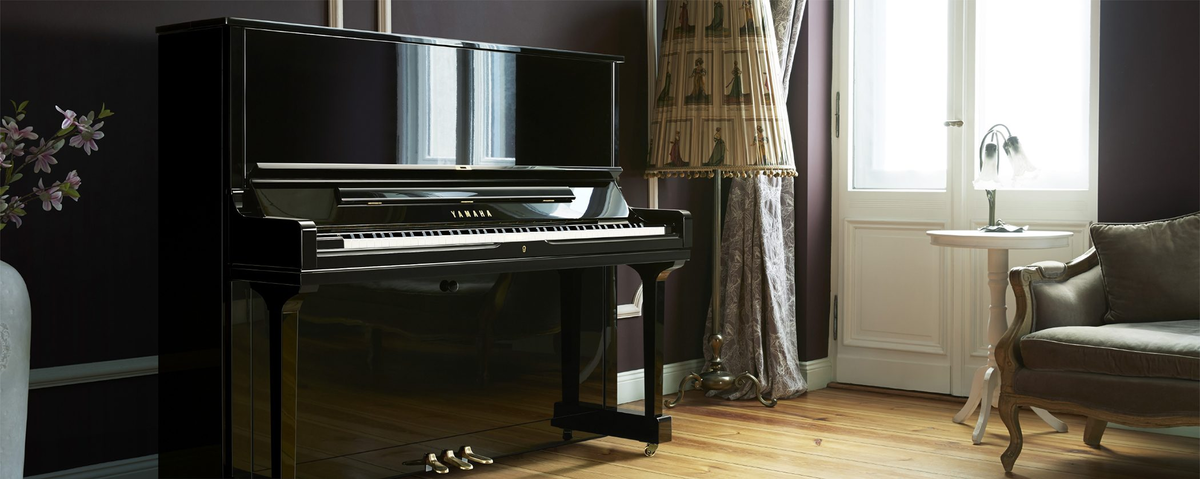 The YUS series pianos provide a broad tonal palette, giving the player full expression to a wide variety of emotions. It has been crafted with meticulous selection of the highest quality materials and uncompromising voicing by skilled technicians—letting you fully enjoy your piano performance as if you were playing a grand piano, completely enveloped in the rich sound, in the comfort of your own home.
EXCEPTIONALLY HIGH-QUALITY MATERIALS, METICULOUS VOICING
An upright piano is made up of roughly 8000 parts. Many of those parts are specifically related to sound, and their selection significantly influences the sonic quality of the piano. In crafting the YUS series, we employed the same materials used in our world-famous, flagship Yamaha CFX concert grand piano—particularly in the felt hammers and piano strings—in order to optimize the expressive dynamic range, and pursue a sparkling tone with a sense of color. Moreover, our skilled craftsmen meticulously take the time and effort to perfectly voice each individual piano, breathing life into the sound and imparting a remarkable sonic quality that responds with profound sensitivity to the player.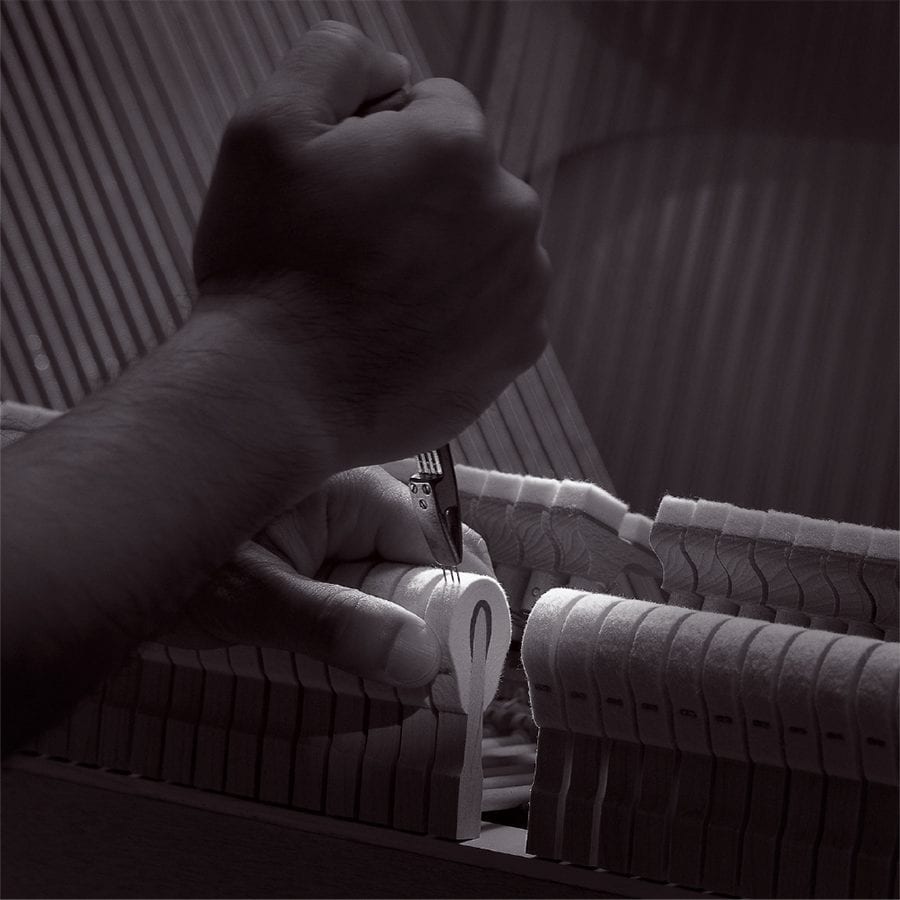 AMAZINGLY NATURAL AND TRANSPARENT SOUND, LIKE THAT OF A GRAND PIANO
The gorgeous magic of acoustic pianos is that they resonate throughout the entire instrument, and make even the surrounding air and room vibrate to create a rich, luxurious sound. To take maximum advantage of this phenomenon, the YUS series has a special tone escapement system that releases sound from inside the piano, enhancing the sound so that the player can physically feel the lush sound and be inspired by it.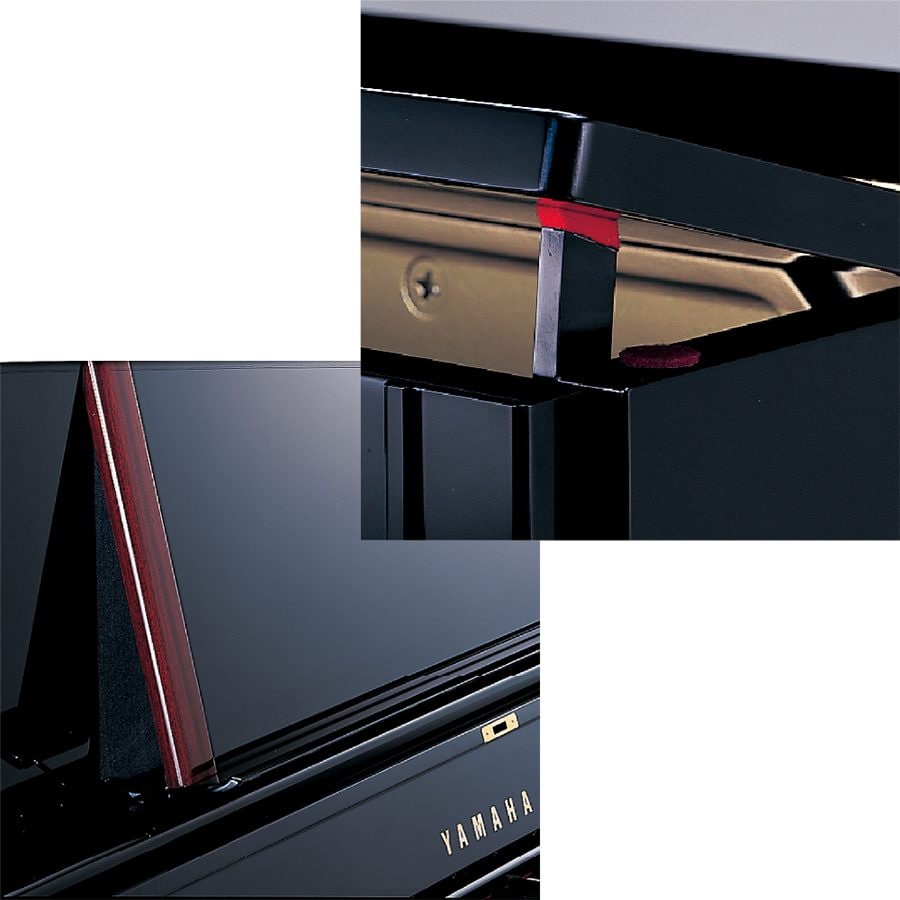 GORGEOUS FINISH, EASE OF USE, AND EXTRAORDINARY ATTENTION TO DETAIL
For added convenience and protection, these models feature a soft-close mechanism that slowly closes the fallboard. In addition, the gently curved design of the side arm was realized by arranging rotating metal fittings in the back of the keyboard lid. The polished ebony finish of the YUS1 and YUS3, as well as the artificial leather bed on the shelf of the music rest which prevents music sheets from slipping, give a sense of serene quality to the overall appearance. These pianos also provide a standard safety lock to protect your treasured instrument.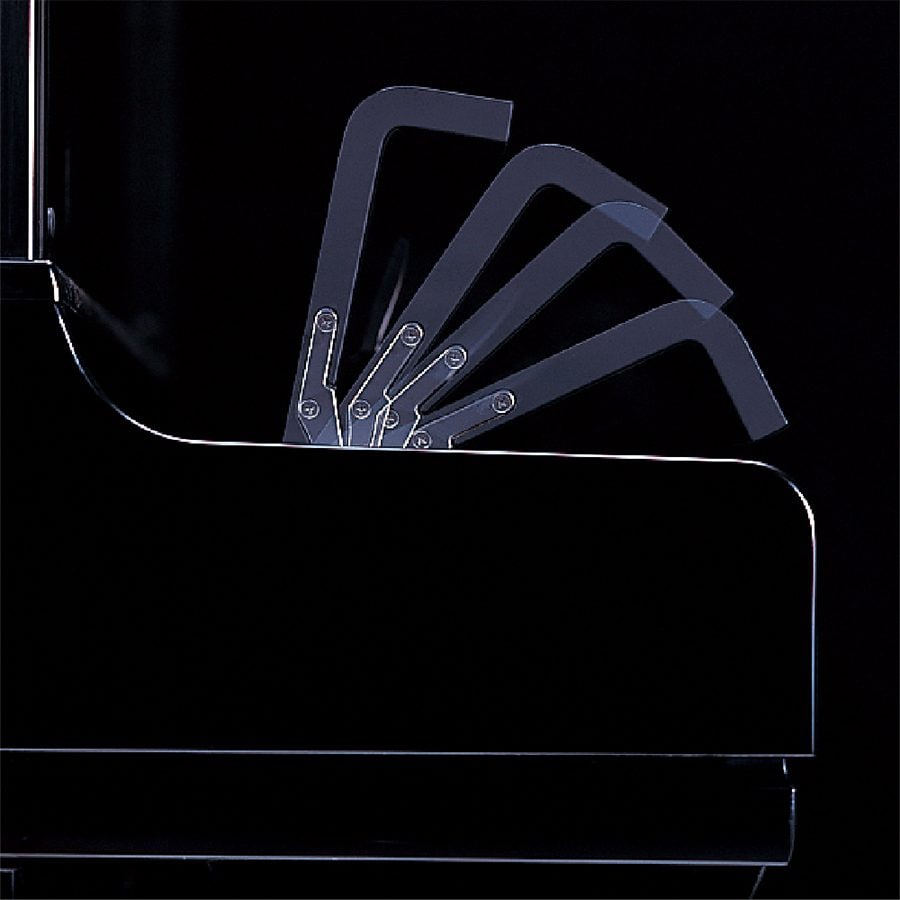 ELEGANT EXTERIOR WITH EXQUISITE COLOR VARIATIONS
Augmenting the elegant and luxurious polished ebony finish, a satin American walnut finish that brings out the beautiful wood grain as well as a polished mahogany finish are also available. Select the one that best enhances the interior of your room or performance space. * These photos are of the YUS1. There are some natural differences in the wood grain and shades, depending on the region and the individual instrument.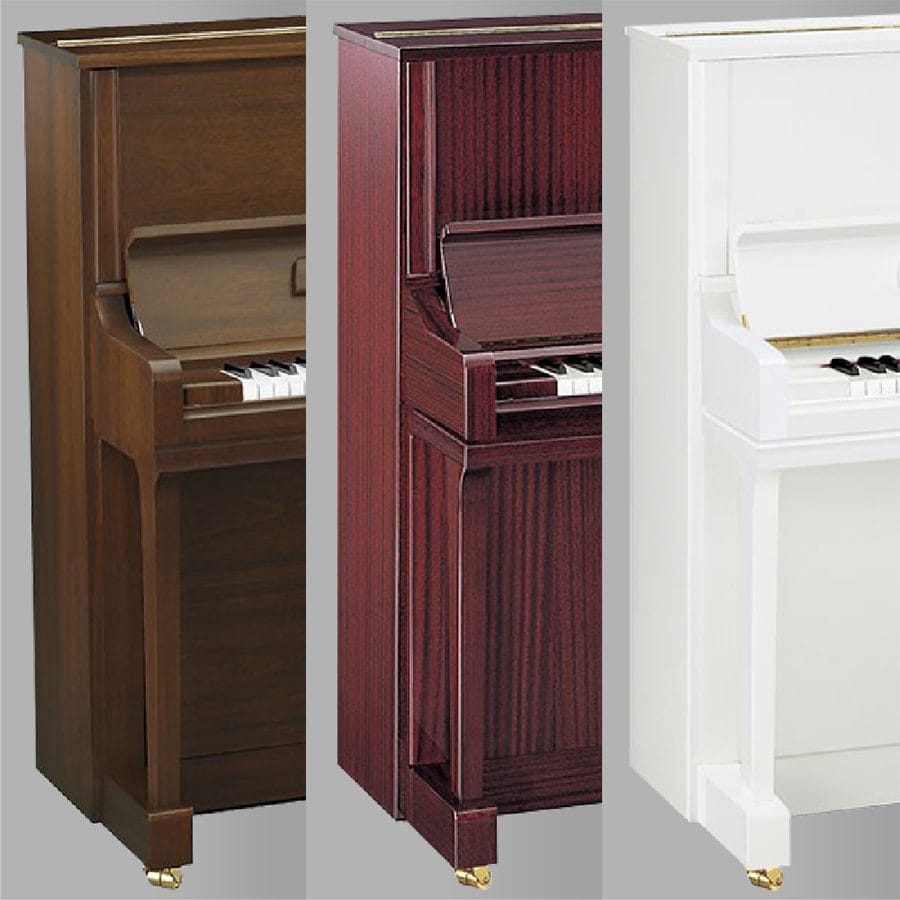 THREE HYBRID PIANO TYPES, INCLUDING SILENT PLAYING AND AUTOMATIC PERFORMANCE
The YUS series lineup also includes advanced hybrid pianos, such as the TransAcoustic™ which lets you control the volume and yet maintain the rich, expressive sound unique to acoustics, and the SILENT Piano™, which lets you plug in a set of headphones and enjoy playing the piano any time you want without disturbing others. It also has a Disklavier™ type which allows you to record and playback piano performances—letting you enjoy listening to concert-like piano content, and giving you even greater musical pleasure and satisfaction.
caster
Double caster offer excellent support and stability.
hammers

The hammers use the same felt as high-end SU7
strings

The strings are also of the same quality as the SU7
pedal

The soft pedal, sostenuto pedal and damper pedal (The sostenuto pedal is only available for the YUS5)
Park Pianos in Perth Western Australia carry a great range of Yamha PIanos
More Information

| | |
| --- | --- |
| Weight | 247.000000 |