Element Bundle
The Aston Element is a large diaphragm, active moving coil studio microphone designed to deliver unparalleled performance, particularly on vocals and acoustic instruments. Its unique Ridyon™ capsule takes the best features of dynamic, condenser and ribbon mic technology, without the drawbacks each tend to suffer from, and rolls them all into a sleek, lightweight-yet-tough, beauty.
In true Aston tradition, pretty much everything about Element is proprietary, from the all-new capsule to the signal-smoothing, waveform contoured chassis and that cool purple badge, which glows reassuringly to indicate the presence of 48v phantom power. The included pop shield and shock mount are bespoke, highly effective and ingenious, attaching to Element in the blink of an eye. And the whole bundle costs less than some brands charge for their shock mount alone!
Even the way Element was developed was a world-first, with the final voicing decided by public vote, with more than 4000 early adopters participating in a series of blind listening tests of Element prototypes against other brands' leading models.
The resulting masterpiece of microphone design features the widest frequency response of any electromagnetic (ribbon or moving coil) microphone ever made. Element is also the quietest (in a good way) studio microphone on the planet!
Most importantly it sounds… incredible.
The sound you voted for
Through several rounds of blind listening tests against competitors' mics, you have helped make Element the best sounding mic, not just in its class, but a rival for many far costlier options.
Ridyon™ capsule technology
The mic itself boasts brand new 'Ridyon'™ capsule technology, combining the best elements of all 3 existing classes of microphone. Utilising 48 V phantom power, the mic's incredibly lightweight Active-moving-coil-diaphragm delivers high end condenser mic sensitivity and performance, with the punchy bass and rejection capability of a great dynamic mic and the open, natural, sound of a ribbon.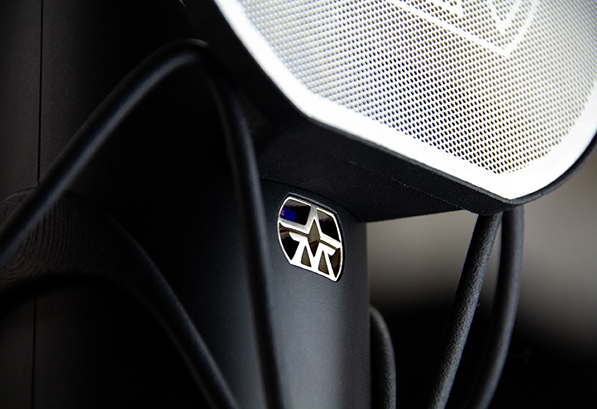 Glowing backlit purple badge
Aston fans will know that purple is our colour, and on the Element we've made the mic badge backlit so you know when phantom power is present. And it looks…. beautiful!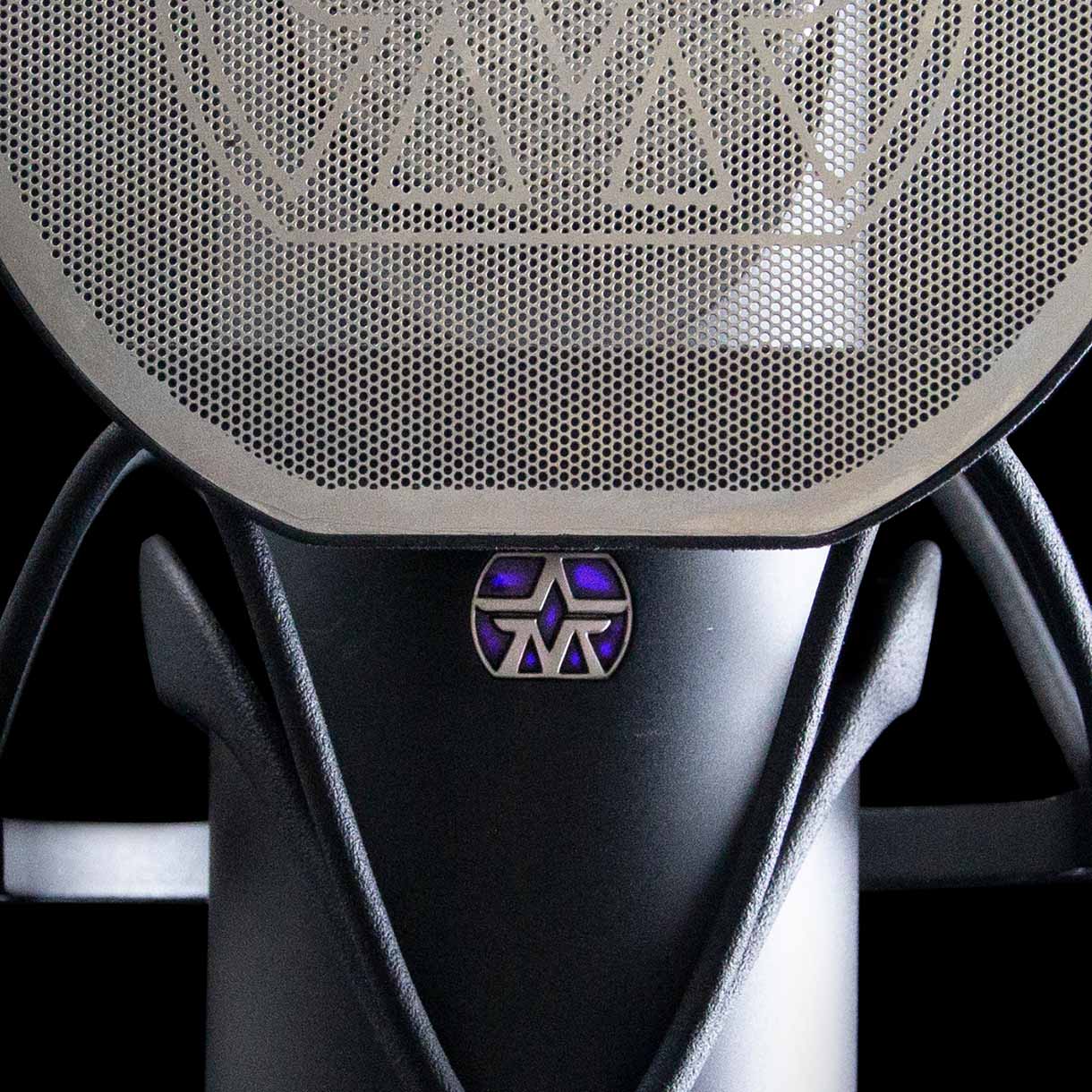 Unique magnetic pop filter included
Included in the Element bundle is an ingenious, proprietary magnetic pop filter which attaches in a split second to keep plosives and 'esses' at bay. No other pop shield works this way, and we've shielded the magnets from the capsule so the sound remains completely free of artefacts.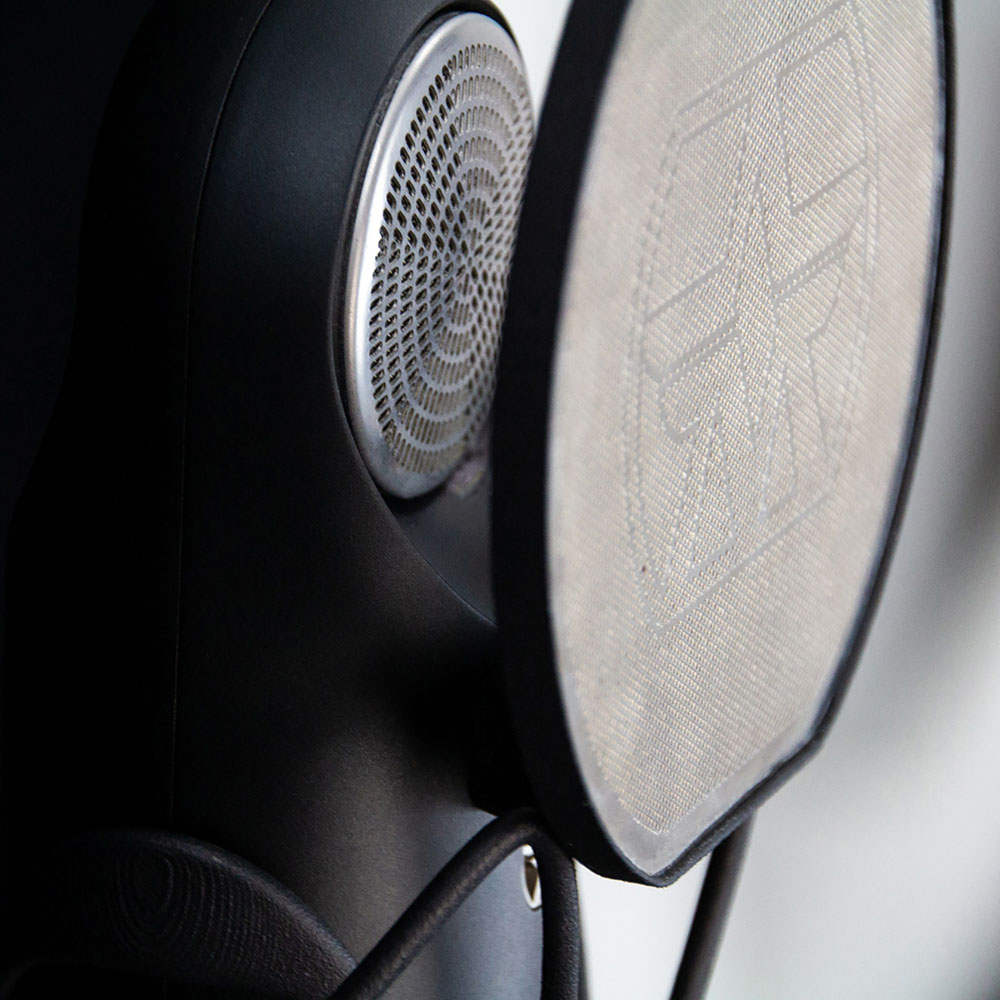 Proprietary shock mount included
This stylish and highly effective shock mount, included as part of the mic bundle, has been designed specifically for the Aston Element to eliminate undesirable vibrations.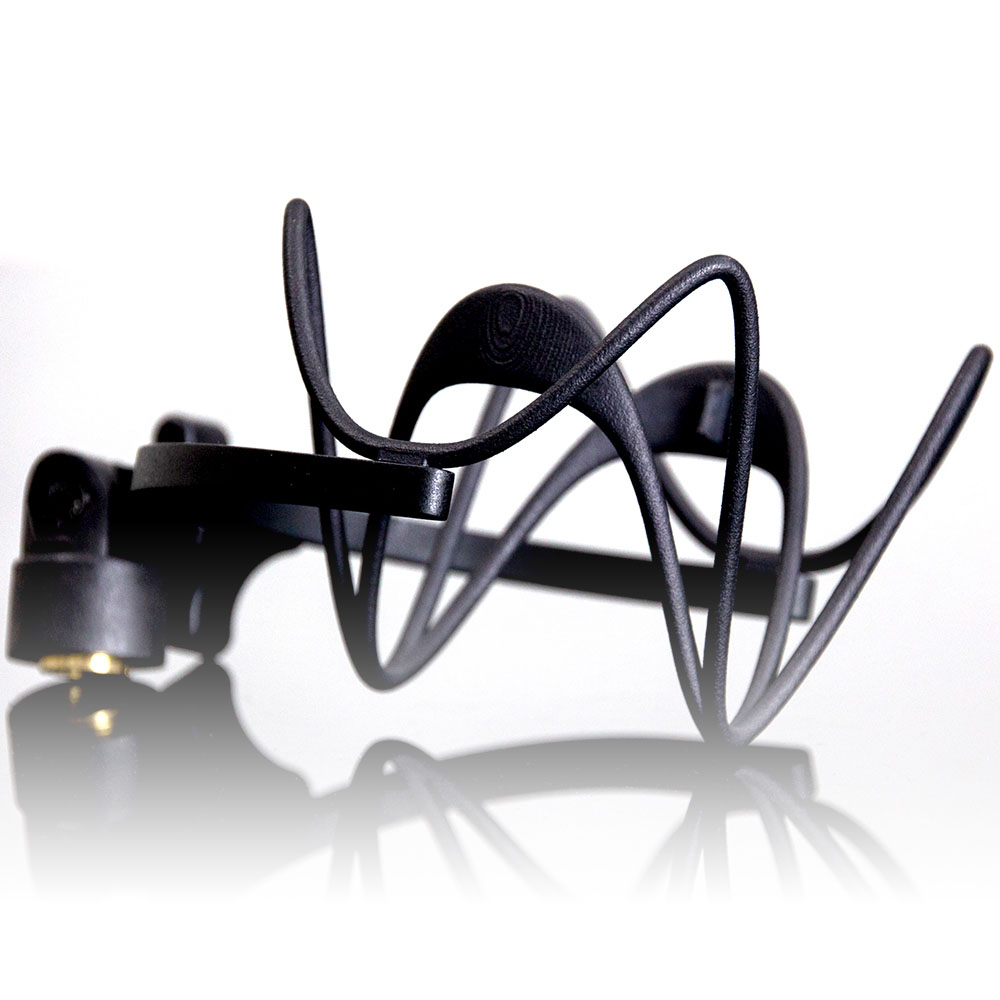 Eco friendly packaging
We have put our hearts and minds into creating the most beautiful performance pieces possible with each Aston product. When it comes to packaging we believe simplicity is king. Protective, re-useable, environmentally sensible packaging that doesn't cost the earth.
10 Year Warranty
Element follows in the Aston tradition of building mics that not only sound fantastic but continue doing so when the pressure's on. After all, what use would the best-performing all-rounder on the market be if it let you down halfway through a time-sensitive or expensive studio session?
So confident are we of the strength of Element's solid aluminium chassis and the meticulous arrangement of ground-breaking technology within, that the mic comes with a full 10 year warranty. Simply register your new Element at https://www.astonmics.com/EN/my-aston to extend the standard 2 year warranty to a full 10 years! It's the one feature of your new mic you'll almost certainly never use, but maybe it's reassuring to know it's there, just the same.